1) You do not need to have a Paypal account to buy BBO$, but buying BBO$ is much easier for Paypal account members. To sign up for a free Paypal account, click here.
It is important for you to remember your email address and password if you are a Paypal member. After you have signed up (or not signed up) for your free Paypal account, go to step 2.
2) Left Click on "Shop Bridge"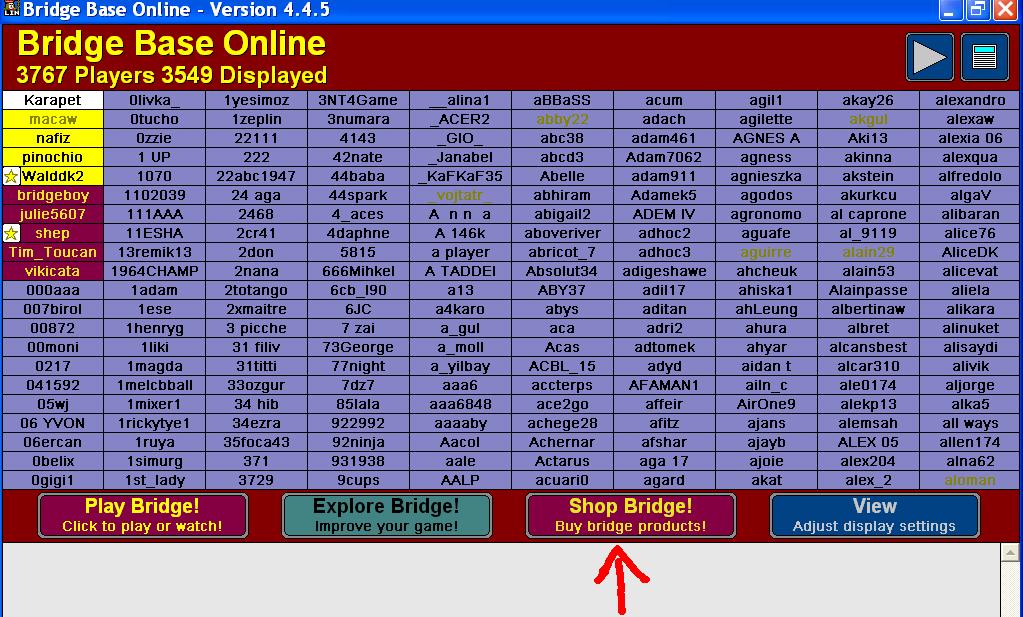 3) Left Click on "Add some BBO$ to your account"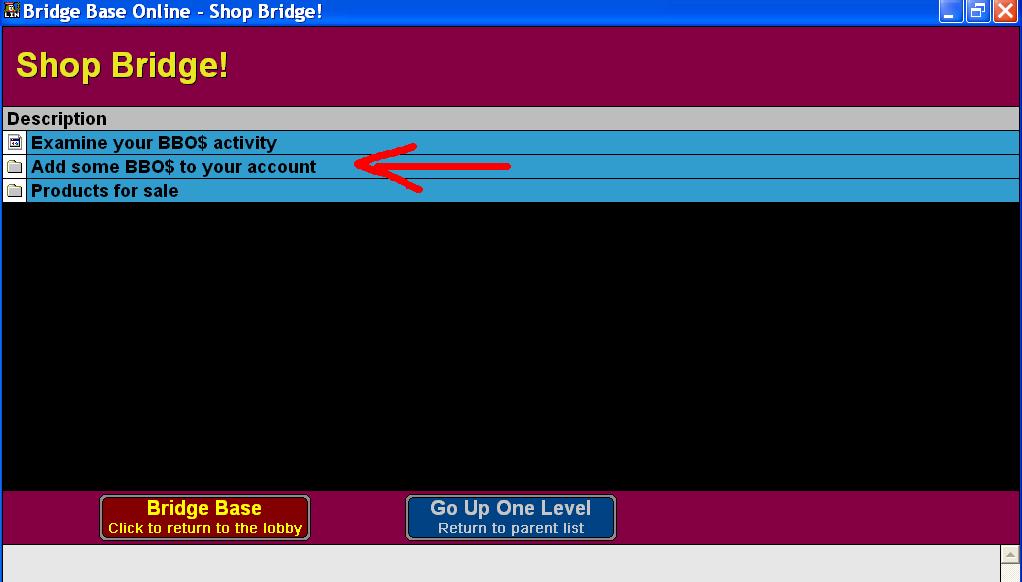 4) Left Click on "Purchase BBO$ using Paypal"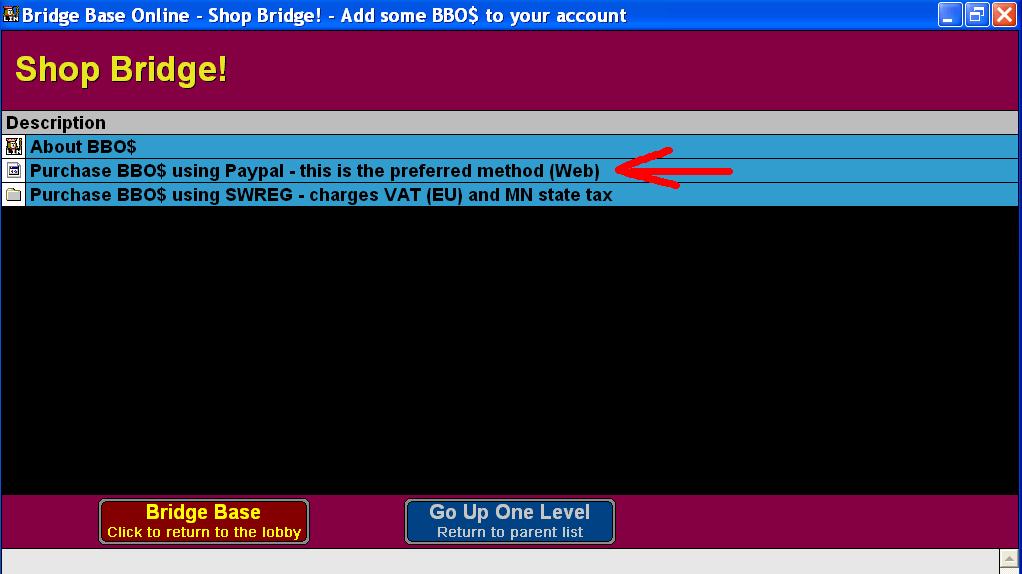 5) You will see a popup window with instructions on how to continue buying BBO$.
If you are a Paypal member, you only need to enter your credit card details once to buy BBO$. On subsequent purchases, you need only enter your Paypal Email Address and Password to buy BBO$.
7) If you are not a Paypal member, click where it says, "If you do not currently have a Paypal account Click Here". You will be prompted to enter in your credit card details. You need to do this each time you make a BBO$ purchase.